Snorkelling at Tabarca Island
Come and try it!
Everyone loves our Snorkel Safari.
Our Snorkelling trip at Tabarca Island is an activity where you will experience extremely close contact with nature.
What does this activity consist of?
During our Snorkel Safari we will observe the sea bed from the surface of the water with a mask and snorkel. In particular, the marine life and vegetation in the beautiful nature reserve of Tabarca Island.
Two snorkelling sessions of approximately one hour each are included in this pack. During which we will explore different areas of Tabarca Island.
For example, La Galera, a small island full of wildlife and birds and bellow a vast array of marine life. Or L'Escull Negre (The black rock) and the famous crystal clear water caves of Tabarca. Like the large sea lion cave with two entrances connected by a swim through. Sea lions used to inhabit the cave and the legend tells that it crosses from one side of Tabarca Island to the other.
The activity starts at 9:00 a.m. until 14:00 p.m.
Companions who do not wish to snorkel can join for the boat ride and have a look around the island.
What does it include?
The snorkelling equipment (mask and snorkel), a professional, highly qualified guide who will show you the finest places (few people know about these) and the transport to and from Tabarca Island to Santa Pola. Also, if you wish we can organize your food so you do not have to prepare yourself a picnic or you can stay over on Tabarca Island.
Enjoy a fantastic day at Tabarca with Pura Aventura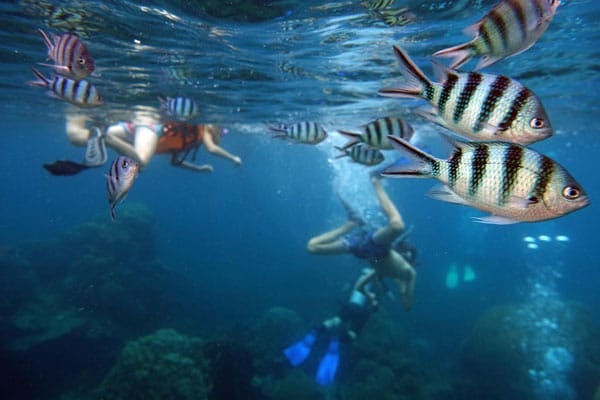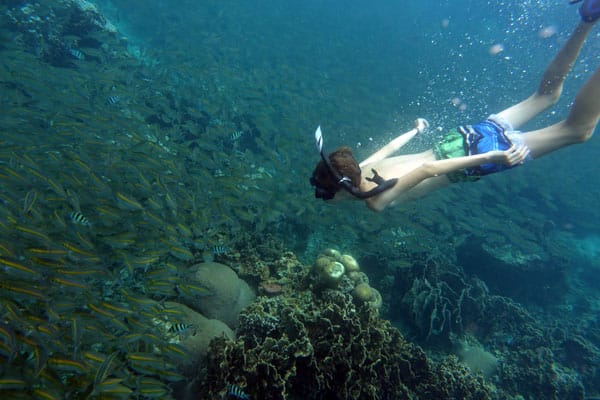 Any questions, please do not hesitate to call, send us an email or WhatsApp message, we will be more than happy to give you any information that you require.