Who said that God is the only one who can walk on water?
Paddle SUP or Stand Up Paddle is an old form of rowing which has its roots in Polynesian towns. It basically consists in keeping balance on a large board shaped like a "surf board" while using an oar to propel along the water. This sport became popular in Hawaiian beaches.
It's a great activity for the whole family. You do not need any previous experience or a physical condition to do Paddle SUP. Moreover, if you have never tried it before in less than half an hour practising you will be able to enjoy this fun sport.
Enjoy the incredible sensation of standing on water. A relaxing, fun and healthy experience.
If any a member of the party doesn't want to take part or if you would prefer to stay on land. You can watch while getting a tan on the beautiful beach in Santa Pola
Paddle Surf – 20 minutes lesson + 40 minutes practise

from 20€
(equipment and wetsuit included)
Paddle Surf – 90 minutes (no experience needed)

from 30€
(equipment and wetsuit included)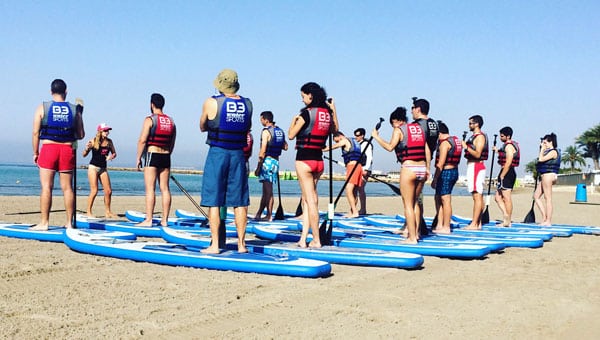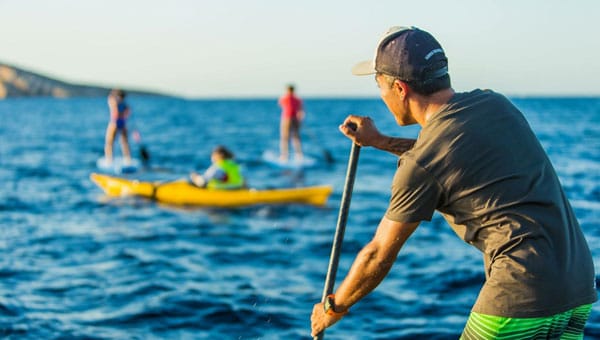 For any questions, please do not hesitate to call, send us an email or WhatsApp message, we will be more than happy to give you any information you require.