The sea, your kite, the wind and YOU!
Kitesurf is an incredible experience where you will learn to navigate the sea with your kite and board using only the wind.
In other words, you learn how to use your kite taking advantage of the wind currents safely, to glide and jump across the sea surface using a kitesurf board.
Try Kitesurf
We will explain the basic parts of the kite and how to control it using the kite bar, also you will learn how to navigate the equipment. This activity lasts for one hour.
Kitesurf classes
During these practical classes you will acquire skills in how to kitesurf or enhance your already acquired technique to the maximum.
The courses are carried out close to the shore in shallow waters. In addition, each two students will share a kite and should the instructor feel appropriate (depending on proficiency level) each student will be allocated their own kite. This activity lasts 3 hours.
Private Kitesurf classes.
If you would prefer to learn in your own time and at your own pace or simply want to perfect your already acquired skills further, we can provide you with a personal instructor. In conclusion, you will certainly not be disappointed.
This activity lasts 1 hour although you can reserve more time in advance if required.
Kitesurf initiation course.
Firstly, our qualified team we will teach you this sport starting from the basics. Secondly, you will experience your first sensations gliding with the board against the wind.
To sum up, there are two option:
Basic course
3 hour introduction course.  To clarify, this includes development and practice on the shore, duration 6 hours
Boat run course.
3 hour introduction course. The duration of this course is 4 hours, including development and practice in the sea by boat.
All equipment necessary is included for all of the options.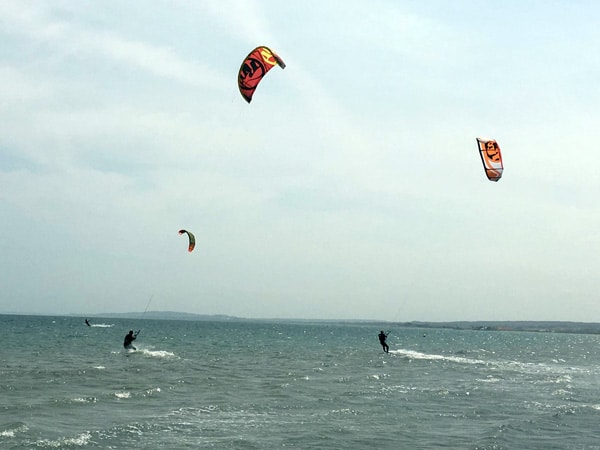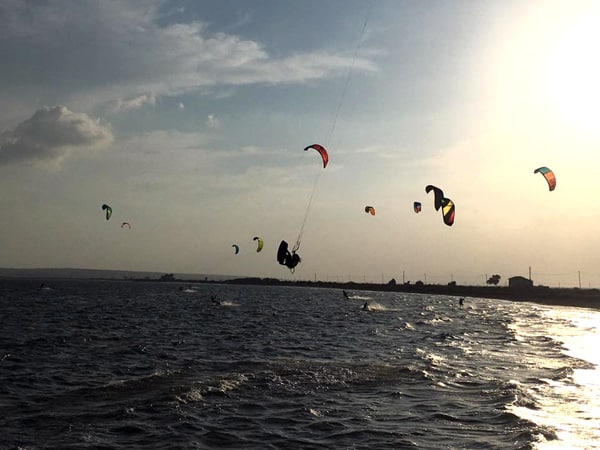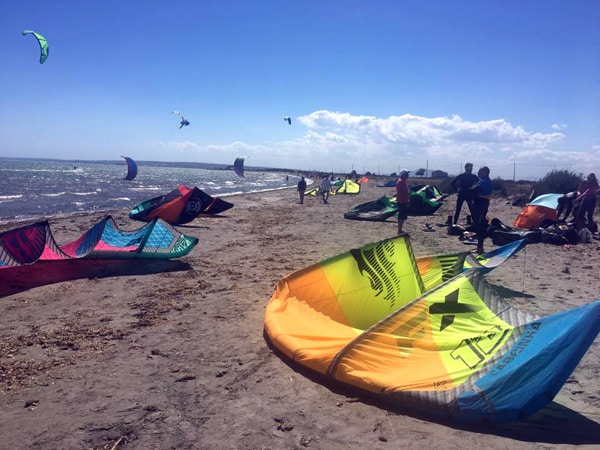 For any questions, please do not hesitate to call, send us an email or WhatsApp message, we will be more than happy to give you any information you require.
kitesurf classes

80€ – 3 hours
Private Kitesurf classes

60€ – 1 hour / 350€ – 10 hours
Introduction to Kitesurf

70€ – 3 hours
Basic initiation to Kitesurf course

220€ – 9 hours
Beginners Kitesurf course with board

400€ – 7 hours
For an additional fee of 30€ all the courses can be certified.
You will love it!