Would  you know how to respond if something unexpected happened underwater?
The PADI RESCUE DIVER course is one of the most beneficial courses. In short, you will learn more whilst having great fun.
Like all the previous PADI courses you will need to do theory and carry out the practical dives.
PADI Rescue Diver Theory:
We offer two different options regarding theory:
PADI E-learning:
Firstly, PADI E-learning theory, you can complete it online, from home, easily. Moreover, you can access your course on the PADI app which works on both Apple and Android devices.
As you may already know, when you make the reservation we will send you a personal verification code. This way you can study at home, during your trip to Alicante, Santa Pola, Torrevieja or anywhere you like. This is a great alternative to reduce a large part of the classroom time.
PADI Rescue Diver course with manual:
Secondly, PADI course with manual. You must collect your PADI Rescue Diver book at our dive centre in Santa Pola (Alicante). Then complete the knowledge reviews before your theory class.
Practical part of the Rescue Diver course:
To sum up, you will learn automatic rescue techniques, stress control, to observe and prevent mistakes and how to aid or rescue someone in difficulty.
This PADI rescue course will help you considerably improve your confidence, in and out of the water. Whilst greatly improving your diving skills in the process.
The exercises included in this course are: self-rescue, recognise and managing stress in other divers, handling emergency equipment, rescuing a panicking diver and rescuing an unconscious diver both on the surface and under the water.
You will practise these rescue scenarios in confined water and then in situations as real as possible in open water.
You can complete the PADI RESCUE DIVER course in only 2 or 3 days!
Emergency First Responder course:
To complete the PADI Rescue Diver course you will need a valid first aid/CPR and primary assistance certification. Or you can do the Emergency First Responder course with us before beginning the rescue course.
The duration of the Emergency First Responder course is 1 day.
Diving spots during the course:
Santa Pola / Tabarca.
Alicante / El Campello.
Torrevieja.
Cartagena.
Cabo de Palos.
Once everything is completed. You will be a Rescue Diver!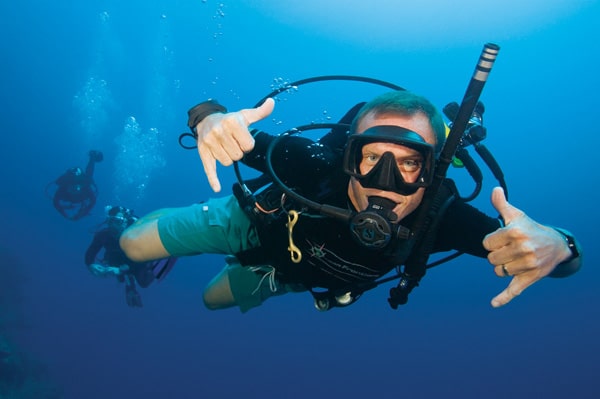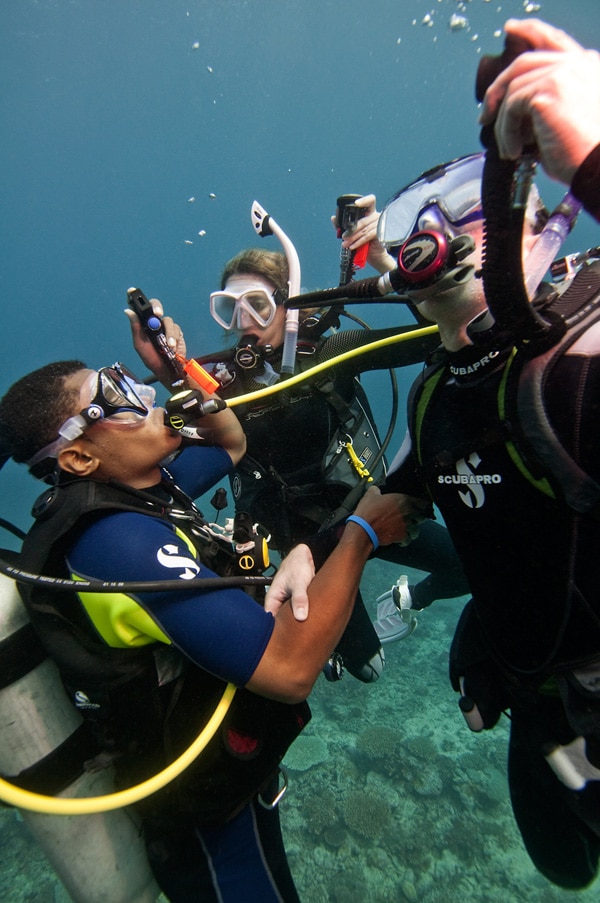 Should you have any questions, please do not hesitate to call, send us an email or WhatsApp message. We will be more than happy to give you any information you require.
PADI Rescue Diver Course

310€
PADI Rescue Diver Course + EFR (Emergency Frist Response)

438€