Who wants to go to a water theme park?
On our Banana boat trip, you won't be able to stop laughing whilst totally enjoying yourself.  This is an innovating inflatable banana boat which is securely attached to the rear of a speed boat, once you mount the speed boat will accelerate, the aim of this activity is to stay on the banana for as long as you can. Our intention is to try and tip you off the banana!!  This activity lasts around 15 minutes.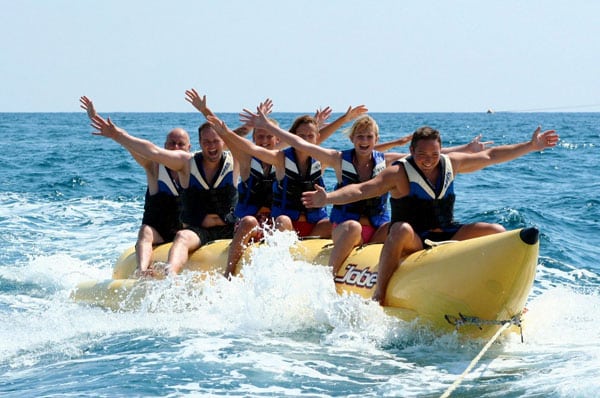 For any questions, please do not hesitate to call, send us an email or WhatsApp message, we will be more than happy to give you any information you require.