Who said that there are no whales or dolphins in Spain?
Have you still not seen wild dolphins or whales?
This activity consists of navigation with our boat and sighting of marine birds and cetaceans, like dolphins, beluga whales and humpback whales!
DESCRIPTION:
First of all, we will set off to high seas at 8:55 a.m. Cetacean sighting takes place in highly valued, protected Nature Parks. Once we arrive, the marine fauna, dolphins, whales, turtles, birds, etc. will be waiting for us.
Then the boat crew will proceed to explain everything that we need to know about what we are going to see and the sighting of marine animals will commence.
To conclude, we will go to a scenic cove to cool down with a nice dip in the water (only if water conditions are suitable) and we will arrive back at the port at approx. 2:00 p.m.
DOLPHINS SIGHTING GUARANTEED:
If we don't see dolphins, we will offer you a 25€ voucher for adults or 20€ voucher for children to use for another cetaceans trip.
THIS ACTIVITY INCLUDES:
Qualified staff and guides, a picnic, active tourist insurance and VAT.
GUIDES:
Our guides are regional experts. In particular, people who were born in the areas that you will be visiting and that love to share their knowledge about cetaceans and much more with you .
WHAT TO BRING:
Please remember to bring: sun cream, sun hat, dizziness pills (if necessary), sunglasses and we would recommend bringing a camera and binoculars.
WORKING IN THE SEA SINCE 2003
In addition, we also carry out full day trips with our large sail boat or various days sailing trips.  Feel free to ask us for more information about this!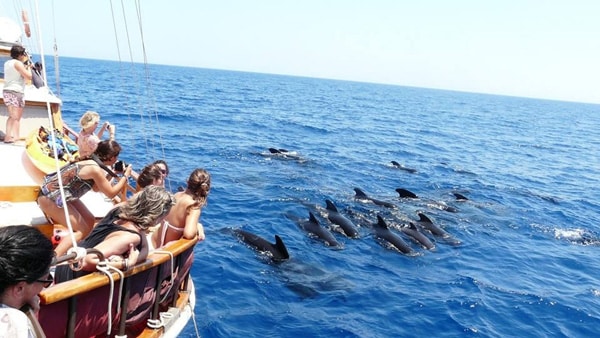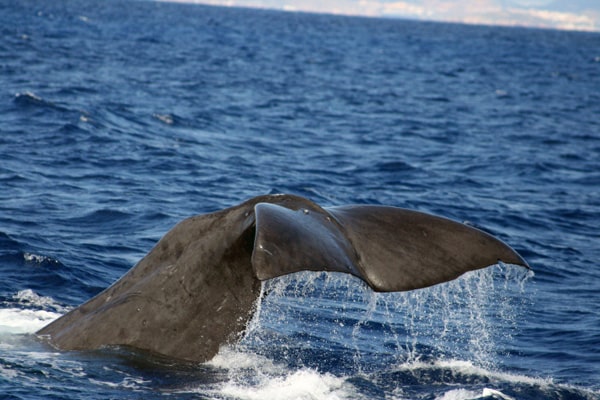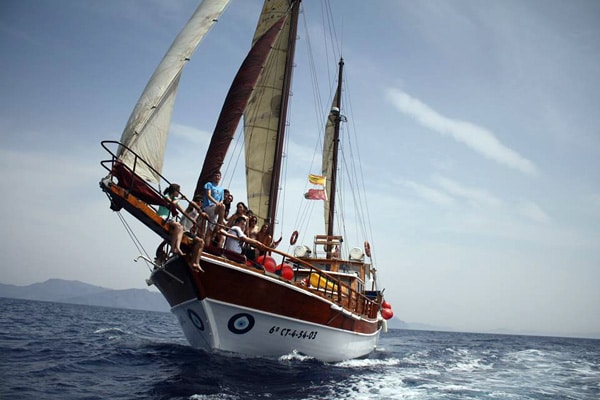 For any questions, please do not hesitate to call, send us an email or WhatsApp message, we will be more than happy to give you any information you require.
It will be an unforgettable experience