Do you want an adrenalin rush in the mountains?
We have a circuit of 10000m2 suitable for children, young people and adults.
In addition we have several possibilities. Closed circuit. Suitable for the public and excursions in Quads, by a lake and countryside where you will find very exciting terrain with spectacular views.
To carry out any of the outdoor excursions circuit you need a valid car or motor bike driving license.
What does it include?
All the materials you need are included in Quad, qualified instructor and liability insurance.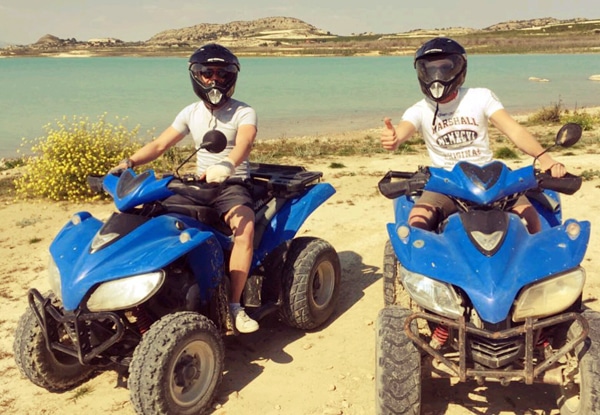 For any questions, please do not hesitate to call, send us an email or WhatsApp message, we will be more than happy to give you any information you require
1 Hour excursions in single Quad

45€
Over 18 years (driving license for car or motorbike)
1 hour excursion in double Quad

60€
Over 18 years (driving license for car or motorbike)